Saved By The Scarlet Cord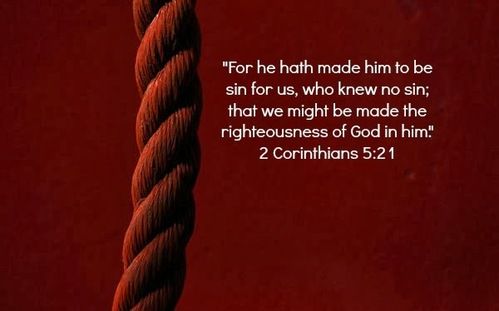 Now the men had said to her, "This oath you made us swear will not be binding on us unless, when we enter the land, you have tied this scarlet cord in the window through which you let us down, and unless you have brought your father and mother, your brothers and all your family into your house.
If any of them go outside your house into the street, their blood will be on their own heads; we will not be responsible. As for those who are in the house with you, their blood will be on our head if a hand is laid on them. But if you tell what we are doing, we will be released from the oath you made us swear."
"Agreed," she replied. "Let it be as you say." So she sent them away, and they departed. And she tied the scarlet cord in the window. Joshua 2:17-21


And she tied the scarlet cord in the window!

Rahab desperately needed to be assured that her family would be spared from the impending devastation. The LORD was about to bring judgment on the inhabitants of the Promised Land because there had been so much sin in the land. He was about to uproot the current dwellers and plant His new nation to establish His rule. Rahab, from the human viewpoint, was the least likely fit in the divine agenda.

But, God is no respecter of persons. He is totally sovereign and does whatever pleases Him. He said to Moses: "I will have mercy on whom I will have mercy, and I will show compassion on whom I have compassion." (Romans 9:15). That is exactly what God did in the city of Jericho. He used a most unlikely instrument, a prostitute named Rahab as a pivotal instrument to deliver victory to His people. Rahab and her family were graciously saved from death.

But there was one condition that Rahab had to adhere to: Hang the scarlet cord in her window!
Without the scarlet cord, the agreement with the Israelites would not be binding.
Rahab understood this and she did exactly that. She was saved by the scarlet cord. Rahab went with the Israelites and was planted into the family tree of Jesus!

The scarlet cord symbolizes the Saving Blood of Jesus. Just like Rahab tied the scarlet cord in her window, Jesus was nailed to the cross. The Blood of Jesus is our source of salvation from eternal destruction. It is the source of entry into the family of God. Thank God for the Blood!

Rahab was saved by the scarlet cord. We are saved by the Blood of Jesus.
There are many perishing souls who need to "hang the scarlet cord" in their windows to receive salvation. Please don't ignore them. Point them to the saving Blood of Jesus!



Prayer: Lord, I thank you for shedding your Blood to save me from eternal destruction. Please help me point people to your blood as the only source of salvation. Amen.